Jessica Tan - Registered Acupuncturist & Traditional Chinese Medicine Practitioner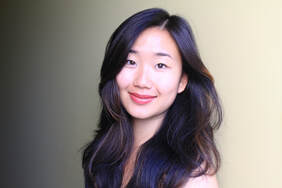 Jessica is a dedicated and compassionate practitioner who respects the unique concerns of each patient. Her gentle approach provides a calming atmosphere for patients to deeply restore body and mind amidst the stress of daily life. She believes that deep healing stems from an exploration of self, and she strives to keep a safe and comfortable space for patients to speak their truth.
Jessica's interest in Chinese medicine started at a young age, where visits to a skilled Chinese medicine practitioner instilled within her a deep trust and fascination in the healing arts. She uses a diverse range of techniques such as acupuncture, guasha / scraping, cupping, herbal remedy prescription, and lifestyle counselling.
She is a graduate of TSTCM (Toronto School of Traditional Chinese medicine), working with patients and their wide-variety of concerns since 2013, including:
Insomnia/Sleep Disorders
Depression/Trauma Recovery
Chronic or sudden Muscle tension/pain
Cancer Support
PCOS
Menstrual Pain
Headaches/ Migraines
Acne
Alopecia Areata
Concussion Recovery
Hot Flashes/ Menopausal care
Palliative care
Bell's Palsy​
Jessica's Schedule
MON

2pm​ - 7:30pm

TUES

​-

WED

-

THURS

​-


FRI

-

SAT

-

SUN

​-