Katy Lillie - ​Registered Massage Therapist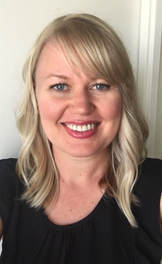 Katy Lillie graduated from York University with a Degree in Kinesiology and Health Science and completed her Athletic Therapy Certificate from Mount Royal University in Calgary. In 2018, she received her Massage Therapy Diploma from the Royal Canadian College of Massage Therapy.
​She has since been practicing
Massage Therapy
in a clinical setting, but has also worked as a therapist with the Toronto Furies of the CWHL, at the Pan Am and Para Pan Am Games, Skate Canada, the Ontario Volleyball Association, and at local marathons and tournaments. She has completed continuing education courses in Soft Tissue Release, Kinesiotaping, Myofascial Release, Muscle Energy Technique, Sports Massage and Nerve Mobilization Techniques.
Katy's goal as a therapist is to combine her extensive knowledge and skills to get her clients back to the activities and sports that they enjoy, and to give them the tools to maintain an active lifestyle.
​Katy's Schedule