Meaghan McNeill - Physiotherapist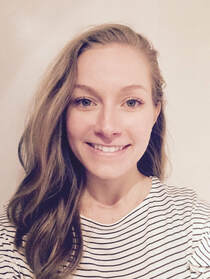 Meaghan MacNeill is a Toronto based Registered
Physiotherapist
who graduated from Queen's University's Masters of Physical Therapy program. She completed her undergraduate degree in Kinesiology at Acadia University in Nova Scotia. She is committed to continuing her education as a Physiotherapist to provide current best practice to her patients. Meaghan has recently completed courses in Acupuncture and in Advanced Lower Extremity assessment and treatment.
She has experience working with patients of all ages and abilities. In her function-based practice, she works with patients to address their concerns regarding injuries or conditions that may be holding them back from day-to-day life or sport. She firmly believes in the importance of education and exercise to give patients autonomy and a good understanding of their condition. She uses a variety of treatment techniques including soft tissue release, soft tissue mobilization, joint mobilization, exercise prescription, taping, acupuncture and cupping.
Though she specializes in musculoskeletal injuries, Meaghan has special interest in women's health and concussion rehabilitation. She also has experience in personal training and has worked to rehabilitate retired and active athletes through sport specific active rehabilitation programs. In her spare time, she likes to travel, exercise, read and spend time with family and friends.
Meaghan's Schedule

MON TUES WED THURS FRI SAT SUN

- - 1pm-7pm - 12pm-6:30pm - -