Carolynn Younghusband - ​Registered Massage Therapist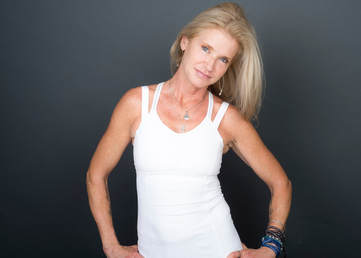 Carolynn is a fully integrated holistic Wellness practitioner (Mind, Body, Soul) with over twenty-five (25) years of personal and professional expertise. I offer integrated wellness services including bodywork (massage) from many styles and cultures, Aura healing, Reiki, Ayurvedic treatments such as Indian head massage, Chakra rebalancing, Vinyasa yoga, fitness, and Holistic Wellness and Health Coaching! I am also the creator, host, and visionary of Earthing Retreats
TM
.
Carolynn's commitment with her clientele is to share her ~ personal experiences in life, stories, (what has worked/helped for her, what has/has not), her wisdom, her professional training and expertise fused with her passion to live life to the fullest. Carolynn's promises to Educate, Empower and Inspire people on how to reconnect with their wellness and health including their self-care, self-power and hence, reconnect with their true essential human nature. She committed to empowering her clients to achieve more enjoyment and improved health in all aspects of their personal, professional, physical/athletic, mental and spiritual lives.
Carolynn offers patient-centered bio-individual whole integrated wellness care to help people get healthy and keep them healthy. Carolynn is an Intuitive Healer and Holistic Wellness Practitioner including Registered Massage Therapy. Carolynn practices one-on-one and group holistic wellness therapies with patients to create healing plans based on Mind, Body & Soul. Carolynn offers clients practical guidance on how to design a healthy lifestyle that they love.
​
Carolynn's treatment strategies take an integrative approach by combining Mind, Body & Soul integrating a combination of a variety of holistic healing therapies, and non-invasive modalities such as ~ Massage Therapy, Ayurvedic healing treatments, Chakra rebalancing, chanting, meditation, REIKI, Yoga, Fitness and Holistic Wellness & Health Coaching.
Reset the experience. Rest the breath. Reset the mind. Feel your body respond. What the mind experiences is reflected in the body's experience. ~ Carolynn Younghusband, January 2018
Carolynn's Schedule
MON TUES WED THURS FRI SAT SUN
- 2pm-730pm 1:30pm-7:30pm 4:30pm-730pm - 10am-4pm -
(alternating)