Naturopathic Care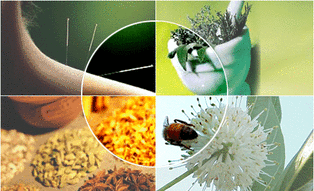 Naturopathic medicine
is a distinct primary health care system that blends modern scientific knowledge with traditional and natural forms of medicine. The naturopathic philosophy is to stimulate the
healing
power of the body and treat the underlying cause of disease.
What can Naturopathic Medicine do for you?
Our
Naturopath
treats you as an individual by addressing the physical, environmental, lifestyle, attitudinal, and emotional aspects of health
(Want to meet the doc? Click here!)
. This allows us to find and treat the cause of the disease using natural, non-invasive therapies.
What to expect at your Appointment
Naturopathic treatments are chosen based on the individual patient – their physiological, structural, psychological, social, spiritual, environment and lifestyle factors. Once our
naturopathic doctor
conducts a thorough assessment considering the factors above, she creates a personalized health plan; this may include, in addition to diet and lifestyle changes, natural therapies including botanical medicine, clinical nutrition, hydrotherapy, homeopathy, naturopathic manipulation and traditional Chinese medicine/acupuncture.
Conditions treated with naturopathic medicine include, but are not limited to the following:
Digestive Conditions
Crohn's Disease
Constipation
Food sensitivity & Food Allergy
Gastritis
Heartburn (Gastro-esophageal Reflux Disease –GERD)
Irritable Bowel Syndrome (IBS)
Ulcerative Colitis
General Health
Allergies & Hay Fever
Asthma
Cancer Prevention
Cardiovascular Disease - High Blood Pressure, High Cholesterol, Poor Circulation
Chronic Fatigue Syndrome
Convalecense
Diabetes
Thyroid Disease – Hyperthyroidism, Hypothyroidism
Insomnia
Multiple Sclerosis (MS)
Obesity
Osteoporosis
Skin Conditions – Acne, Eczema, Psoriasis
Smoking Cessation
Infections
Bronchitis
Candida Albicans (Candidiasis)
Ear & Throat Infections
Influenza (Common Cold & Flu)
Pain Management
Arthritis – Osteoarthritis & Rheumatoid Arthritis
Fibromyalgia
Migraine Headache
Psychological Conditions
Anxiety
Attention Deficit/Hyperactivity Disorder (ADHD)
Depression
Seasonal Affective Disorder (SAD)
Men's Health
Benign Prostatic Hyperplasia (BPH) and/or Prostatitis
Erectile Dysfunction
Male Infertility
Women's Health
Breast Health
Endometriosis
Fibrocystic Breast Changes
Menopause
Ovarian Cysts
Polycystic Ovarian Syndrome (PCOS)
Premenstrual Syndrome (PMS)
Urinary Tract Infection (UTI)
Uterine Fibroids