Karen Gomes - ​Registered Massage Therapist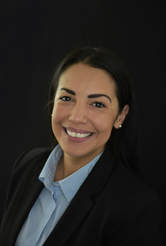 Karen Gomes is a
Registered Massage Therapist
with a holistic mind. She graduated from the 3 years Massage Therapy Advanced Diploma Program at Centennial College in Toronto, Ontario. She is a member of the Registered Massage Therapist Association of Ontario (RMTAO) and registered with the College of Massage Therapists of Ontario (CMTO).
She has experience treating acute and chronic pain, fibromyalgia, headaches, temporomandibular joint disorders, tendonitis, carpal tunnel syndrome, sinusitis, and stress-related conditions. She is skilled in applying Swedish and indirect massage techniques, trigger point therapy, hydrotherapy, hot stones, joint mobilizations, stretching, lymphatic drainage and myofascial release.
Karen combines knowledge and compassion to encourage and support people to find a mind-body balance.
Karen's Hours
MON TUES WED THURS FRI SAT SUN
- - - - 1pm- 6pm - -