Christa Mazzuca - Physiotherapist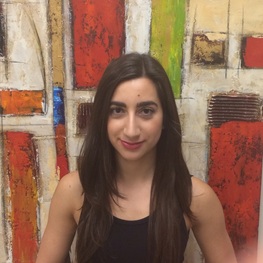 Christa Mazzuca is a registered
Physiotherapist
, who graduated from the University of Toronto's Master of Science in Physical Therapy program. She completed her undergraduate studies at the University of Waterloo in the Honours Biomedical Science program. Christa has also completed the Advanced Physical Therapy Education Institute Acupuncture and Dry Needling Certification Program.
Christa specializes in providing
physiotherapy
treatment and aiding in rehabilitation of a variety of orthopedic conditions; commonly addressing musculoskeletal trauma, sports injuries, degenerative diseases, neuralgia, postural disorders and biomechanical dysfunctions .
When providing physical therapy services, Christa uses a variety of techniques and education to assist clients to feel and move better as quickly as possible. Her approach may include the following: soft tissue release, mobilizations, postural and body-mechanical re-education, exercise prescription, taping, acupuncture, dry needling, cupping and Gua Sha.
Christa's Schedule
MON

-

TUES

-

WED

-

THURS

9am-7:30pm

FRI SAT SUN

- - -