WSIB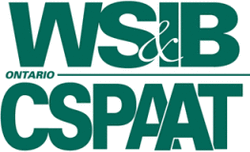 Platinum Health & Wellness is committed to providing exceptional care for Workplace Injuries (WSIB). We conduct a thorough assessment to get you the best possible treatment. Our patient-centered care focuses on proper recovery and swift return to your normal activities of daily living.
Healthcare & Workplace Safety Insurance Board Claims
An effective partnership between the WSIB and our clinic will help you optimize recovery times and ensure the best possible recovery outcomes. A Program of Care is a health care model that has been developed by the WSIB to outline best practices and improved ways of dealing with the WSIB for certain injuries. The following Programs of Care are presently active:
Acute low back pain injuries
Lower extremity injuries
Mild traumatic brain injuries
Noise-induced hearing loss
Occupational asthma
Occupational contact dermatitis
Upper extremity injuries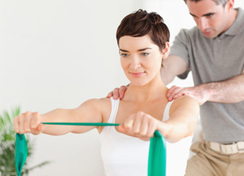 Healthcare & WSIB Accident Claims
Being in a workplace accident can be a traumatic experience that results in sprain and strain injuries with varying degrees of damage to your neck and back. Receiving
chiropractic
care and
physiotherapy
immediately following an accident can help with pain symptoms, recovery time, and prevent postural issues and/or chronic pain.
Platinum Health & Wellness offers support through your treatment plan and road to recovery. We are in a position to act as a liaison between you and your insurance company. Our therapists are confident in their ability to provide excellent manual therapy and injury rehabilitation.
In the province of Ontario, it is your right to seek primary health care such as
chiropractic or physiotherapy
, immediately following an accident or injury.