Dr. Courtney Holmberg, Hbsc, ND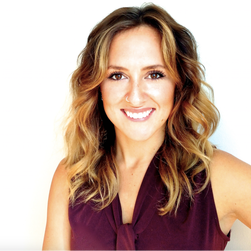 Dr. Courtney Holmberg is a
Naturopathic Doctor
, and graduate of the Canadian College of Naturopathic Medicine, where she gained her four year post-graduate Doctorate of Naturopathic Medicine (ND). Courtney has always had a passion for medicine and healthy living. Originally from Sudbury, ON, she was first introduced to Naturopathy during her undergraduate studies at Laurentian University, where she completed an Honours Bachelor of Science in Kinesiology (HBSc Kin).
With a background in physical medicine and health promotion, combined with naturopathic therapies, Courtney looks to connect both the physical and mental aspects of all health concerns to identify their root cause, as she believes disease is less so a symptomatic condition, and more so a "disease" of our mental, emotional, and physical state.
"As a practitioner, I hope to minimize the disconnect between patient and doctor by becoming a resource to both educate and empower patients' on their journey towards mental, emotional, and physical health. My intention is to find long term, sustainable treatment plans that address the root cause to patients' concerns, all while working in conjunction with conventional medicine and supporting the body's natural ability to heal. I also strongly believe that I have as much to learn from my patients that they do from me, and I encourage people to ask questions and get involved."
Through further training and personal interest, Dr. Holmberg has taken a clinical interest in
hormones, digestion, and autoimmunity
.
Dr. Holmberg is certified to provide
injection therapy
and prescribe
bioidentical hormone therapy
.
Learn more about our Naturopath HERE ->
www.courtneyholmbergnd.ca
Courtney's Schedule
MON

​1 pm - 5 pm



WED

10 am - 7:30 pm

THURS

10 am - 7:30 pm

FRI

8 am - 2 pm

SAT

-

SUN

​-