Yukio Omari - Registered Massage Therapist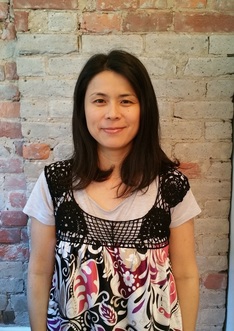 Yukiko Omori is a
Registered Massage Therapist
who graduated with honors from ICT Kikkawa College in 2008. Her old hobby of making hand cream led her to study of aromatherapy and other therapeutic techniques like Reflexology, and Thai yoga massage at The Institute of Aromatherapy. Working as an Aroma therapist since 2005, led her into clinical approach to treat musculoskeletal conditions as a Registered Massage Therapist.
She has experience in both a spa and clinical settings with patients who had various conditions like pregnancy patients, sciatica, neck discomfort and helping those recovering from surgery. She uses number of massage techniques like myofascial release, trigger point therapy, joint mobilization and manual lymphatic drainage combined into a general Swedish massage.
It is her pleasure to assist people's inner strength with her knowledge and massage techniques to heal their body and soul.
Yukiko is a member of College of Massage Therapists of Ontario.

Yukiko's Schedule
WED

11am-7:30pm

THURS

10am- 430pm

FRI

-

SAT

10am-4pm
(alternating)

SUN

-